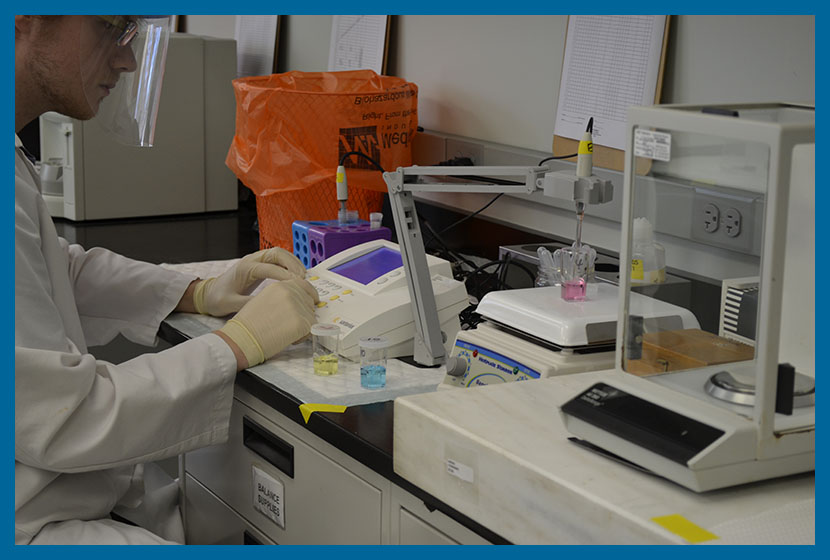 Invitrox Technologies, Inc., located in Research Park Triangle, North Carolina, is a company dedicated to providing diagnostic and therapeutic assays that offer a higher degree of specificity and sensitivity than current methods. The lead technology platform, EQELS™, accompanied by a portfolio of associated assays, will be the Company's first priority for FDA approval, followed by a second platform, ISADE™.
Invitrox Technologies is uniquely positioned to participate in the era of personalized medicine by developing specific assays that better identify drug targets. The Company's unique technology will allow more flexibility in drug design and targeting, resulting in more efficient drug development.
Invitrox Technologies utilizes its specialized expertise in the field of microparticle research and cell-surface assays to develop novel diagnostics and personalized drug monitoring.  The Company is focused on commercialization of our cell-based assay portfolio and providing lab services to pharma clients utilizing two proprietary technologies:  ISADE™ and EQELS™. Both technology platforms are revolutionary laser light scattering techniques developed by Invitrox Technologies.
Our in vitro lab services to date have utilized these technologies to help pharma companies determine drug profiles such as pharmacodynamics, kinetics, etc.  Outputs are used to develop companion diagnostics, optimize drug profiles for clinical development programs, detect diseases (such as Acute Coronary Syndrome and Minimal Residual Disease), and determine the presence of microparticles (in blood as well as in drug products such as freeze-dried plasma). Both ISADE and EQELS have usefulness throughout the drug development process from lead compound optimization to identification of specific patient populations to Phase 4 post-marketing trials to companion diagnostics.
ISADE (Invitrox Technologies Surface Antigen Detection Enumerator) is a light-scattering device with distinct microparticle detection and analysis capabilities; in initial trials, results appear to be more specific at lower level detection limits than flow cytometry!  ISADE provides the ability to get more detailed results with greater specificity in a shorter timeframe.
Since endothelial injury is involved in many different diseases, broader applications for microparticles derived from endothelium are clearly possible.  It is known that microparticles are elevated in acute renal failure, renal graft rejection, preeclampsia, and other kidney diseases.  Microparticles may be found in blood as well as urine in these conditions.
This technology has allowed us to help clients determine the activity of drugs, the impact of the drug on non-target cells, toxicity profiles, and drug binding capabilities.  We have also worked with clients to help them meet FDA requirements for marketed compounds by showing the presence/absence of microparticles in injectables.
EQELS (Electrophoretic Quasi-Elastic Light Scattering) is an optical laser-based technology that can measure surface charge density resulting in the identification and characterization of target cells and their interaction with various drugs. This electrokinetic "fingerprinting" of cells has been shown to be valuable for cell-kill kinetics, appropriate dosing of pharmaceuticals, additional evaluation for new target indications, and potential for toxicity of drugs.  EQELS has demonstrated superior ability to detect platelet activation, with a P value of .00001 regarding ability to differentiate resting from activated platelets. The EQELS hematology suite of assays should become the preferred methodology for anti-thrombotic drug effectiveness testing and platelet-characterization studies.
Both technologies have broad applicability across multiple disease states.  To date our technologies have been utilized in various disease states including acute coronary syndrome, cancer, hepatology, and autoimmune diseases.  These devices and the corresponding assays will offer pharma companies a competitive edge when dealing with the increasingly greater need to demonstrate product effectiveness in specific patient populations to regulatory authorities.